Crown of Exile
Description:
When your village is razed to the ground, you're left fleeing with an exiled prince. You can trust no one but each other. Your father's dying wish was to protect the prince, but can you really trust a man who was exiled from his kingdom?
Journey across the borders in search of allies. But in this deadly game of treachery and deceit, there is more than just the prince's life at stake. Will you flee from the past that haunts you or will you embrace the fate that awaits you?
The decision is yours.
Crown of Exile is a 17+ interactive fiction game, with its main focus being on character development and interactions with NPCs. It is intended for mature audiences and will contain scenes of violence, mild sexual themes and vulgar language. Follow the game development on my blog.
For extra content and early access to the game demo, make sure to become a Patron.
Features:
Play as male or female.
Romance or befriend one of three characters.
Uncover the shrouded history of your past.
Delve into politics and scheming.
Help the exiled prince reclaim his throne.
Flee from your past or embrace your fate.
Characters: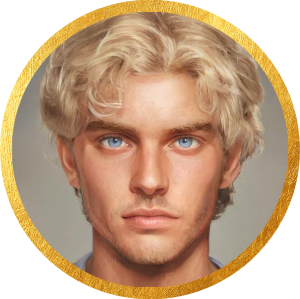 Prince Irus (he/him): Prince Irus is the illegitimate child of King Erlan and a low-born noblewoman. Stubborn and headstrong, Prince Irus believes that the throne of Cyre belongs to him. He is determined to reclaim his rightful place as King, regardless of what anyone says.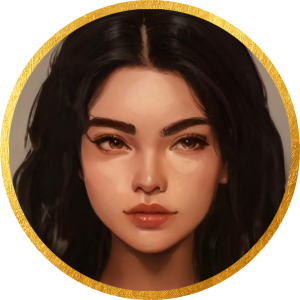 Queen Elora (she/her): Queen Elora is the ruler of Vinia, a neighbouring kingdom to Cyre. Queen Elora is charming and attractive, but beneath her beauty is a cunning woman who wields her power with expertise.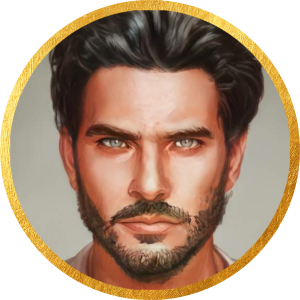 Sir Oren (he/him): Sir Oren is the captain of the guard of the Vinian Royal Guard. While Sir Oren can come across as straitlaced, he can be kind and generous to those he respects.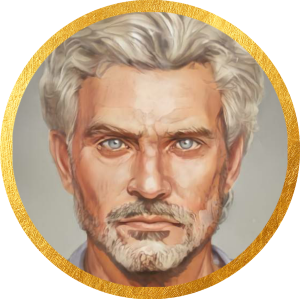 King Erlan: King Erlan is Prince Irus' father and ruler of Cyre. Once hailed as a great warrior king, King Erlan's reign has fractured Cyre when he names Prince Irus as his heir.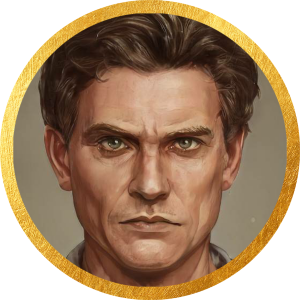 Virion the Bold/King Virion: Virion is King Erlan's younger brother. For decades, he has believed that he will gain the throne of Cyre upon the end of King Erlan's reign. When he discovers King Erlan has named Prince Irus as his heir, Virion is enraged. Cruel and ambitious, Virion will do all that he can to get what he wants.
Credits:
Character art created made using ArtBreeder.

All in game images and backgrounds made using Canva.
Game page background by liuzishan on Freepik
Music from Pixabay.